Overcoming hundreds of registered organizations with strict criteria, Vietnam Blockchain Corporation has officially entered the Top 10 Innovative Startups of Vietnam's digital transformation solutions – Digital STARS Showcase 2020 and honored At the ASEAN Startup Forum organized by the Vietnam Chamber of Commerce and Industry (VCCI) in coordination with VNPT Group, took place on October 16, 2020 in Hanoi.
Among hundreds of registrations to participate in the Digital STARS Showcase 2020 program, the Advisory Board has selected 10 typical startups based on the following criteria: start-ups which are currently providing a highly applicable and innovative digital transformation solution with great growth potential to regional markets.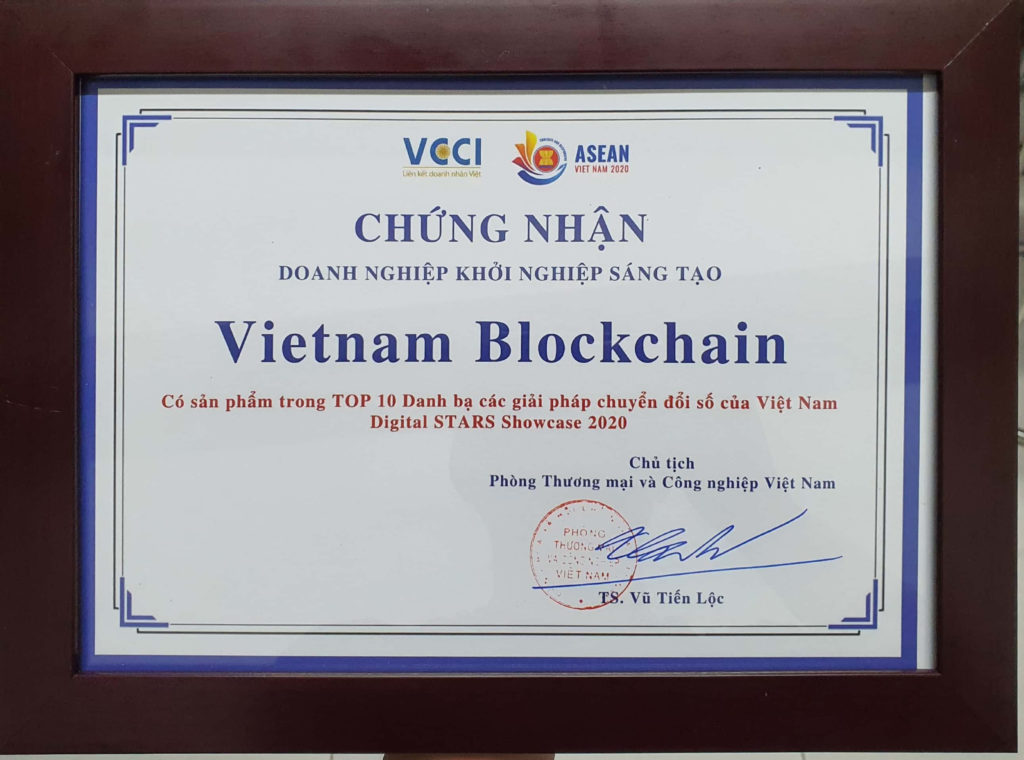 Agridential.vn – is a comprehensive traceability project based on the value chain – Blockchain technology. The solution is capable of supporting a variety of products with different production processes and integrating with existing systems of businesses. This helps information exchanging in the supply chain become transparent and translucent, which is the basis for the manufacturers to plan appropriate productions. At the same time, consumers can trace and verify the origin of each product; separate production objects on the Blockchain technology platform.
The solution includes a set of mobile applications, management applications (Web platforms), traceability gateways through QR codes, NFC, RFID, and a Block Explorer application that verifies information stored on the Blockchain. All of the above components operate on the Blockchain network platform.
The core technology of Agridential.vn is Blockchain. By combining cryptography, decentralized data storage, peer-to-peer, and consensus law, Blockchain technology makes data transparent and trustworthy. That is why Blockchain technology is being researched and applied all over the world. With this technology, Agridential helps to convey product origin information directly from manufacturers to consumers.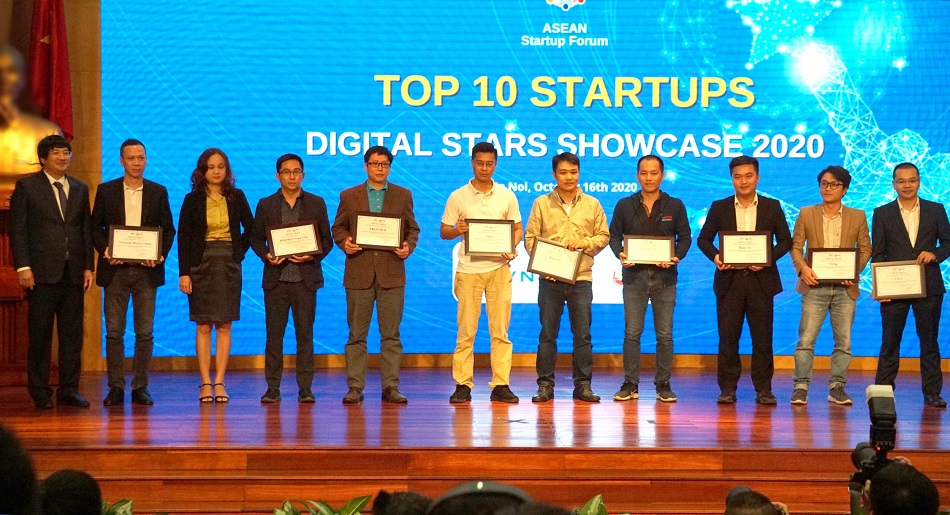 The Digital STARS Showcase is in the ASEAN BAC 2020 Heritage Project which will bring together new and innovative digital transformation solutions to help businesses, especially Enterprises (MSMEs) in Vietnam to upgrade their business models, actively participate in the digital economy.
The ASEAN Startup Forum has become an annual event of the national startup program, as well as an activity in the program "Promoting a fair business environment for new businesses in Vietnam" of the United Nations Development Program- UNDP Viet Nam, with funding from the British Prosperity Fund. With the theme "New opportunities in the age of digital transformation", the ASEAN startup forum has brought solutions as well as new opportunities for Vietnamese businesses in particular and the entire ASEAN region in general to create competitive advantages and sustainable development.
Related posts