On 28 August, the Initiatives for the Startup ecosystem in Vietnam (ISEV) cooperated with Qualcomm Vietnam and Partners have organized the event "Startup and New Data Connection Technology."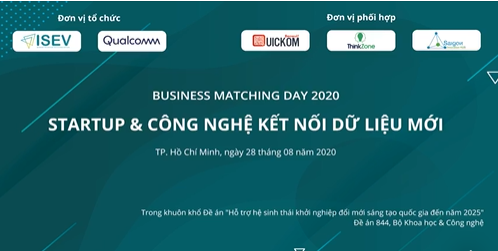 The event is aimed at connecting – providing an opportunity to exchange experiences between Vietnamese startups together with  domestic and international experts about new data connection technology (WIFI6, 5G, Machine Learning-AI, IoT, …), and also about the supportive programs for startups by top and leading businesses and corporations from the United States and Singapore.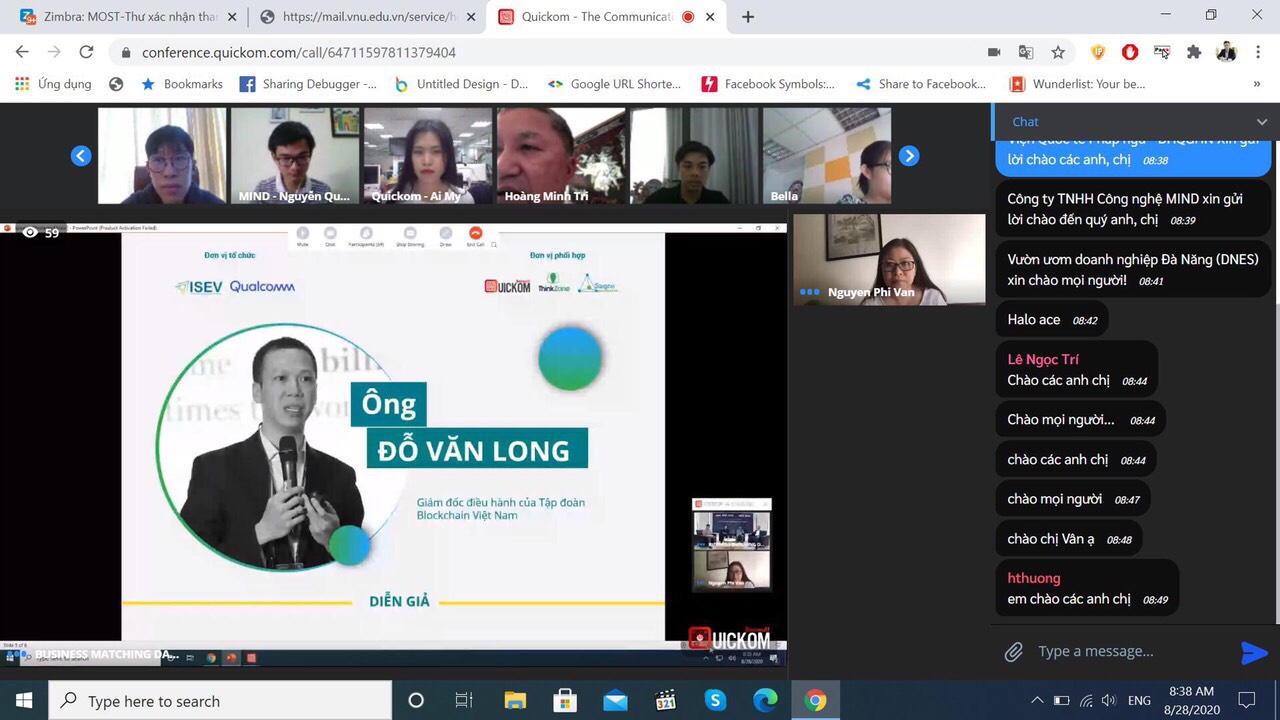 In the event, Mr. Do Van Long – CEO of Vietnam Blockchain Corporation did share about the  issues related to blockchain, particularly with blockchain technology What are the opportunities and challenges that development of connection technology will bring to? The event attracted a lot of startups with 11405 views, 74 livestream video sharing  on 844 fan pages, Techfest and Startup VnExpress.
The guests present at the event:

Mr. Do Van Long – CEO of Vietnam Blockchain Corporation.
Ms. Nguyen Phi Van – Chairwoman of Vietnam Business Angel Network.
Mr. Hoang Minh Tri – Founder and CEO of Silicon Valley (USA) Ai20x Incubation Center.
Mr. Thieu Phuong Nam – Country Manager, Qualcomm Vietnam, Lao & Cambodia.
Mr. Nguyen Bao An – Southern Regional Director of Lumi Vietnam Joint Stock Company, Smart home solutions for convenience.
Mr. Do Tran Anh – Director of Farmtech Vietnam Co., Ltd., applying IoT in Agriculture.

Related posts