Ho Chi Minh City, September 6, 2019 – Representative of Blockchain Association, Vietnam Blockchain Corporation (VBC) of Infinity Blockchain Labs (IBL), and representatives of Bach Khoa University (BKU) have signed a cooperation agreement in researching and developing Blockchain technology in High-tech application training program.
Collaborative agreements are built towards the goal of building sustainable cooperation that benefits both parties and the community in the application of blockchain technology to research, training, teaching and practice at BKU.
Specifically, both sides will work together to assist in training and recruiting students; collaborative scientific research and applications related to Blockchain and technology 4.0 as well as cooperation in technology transfer.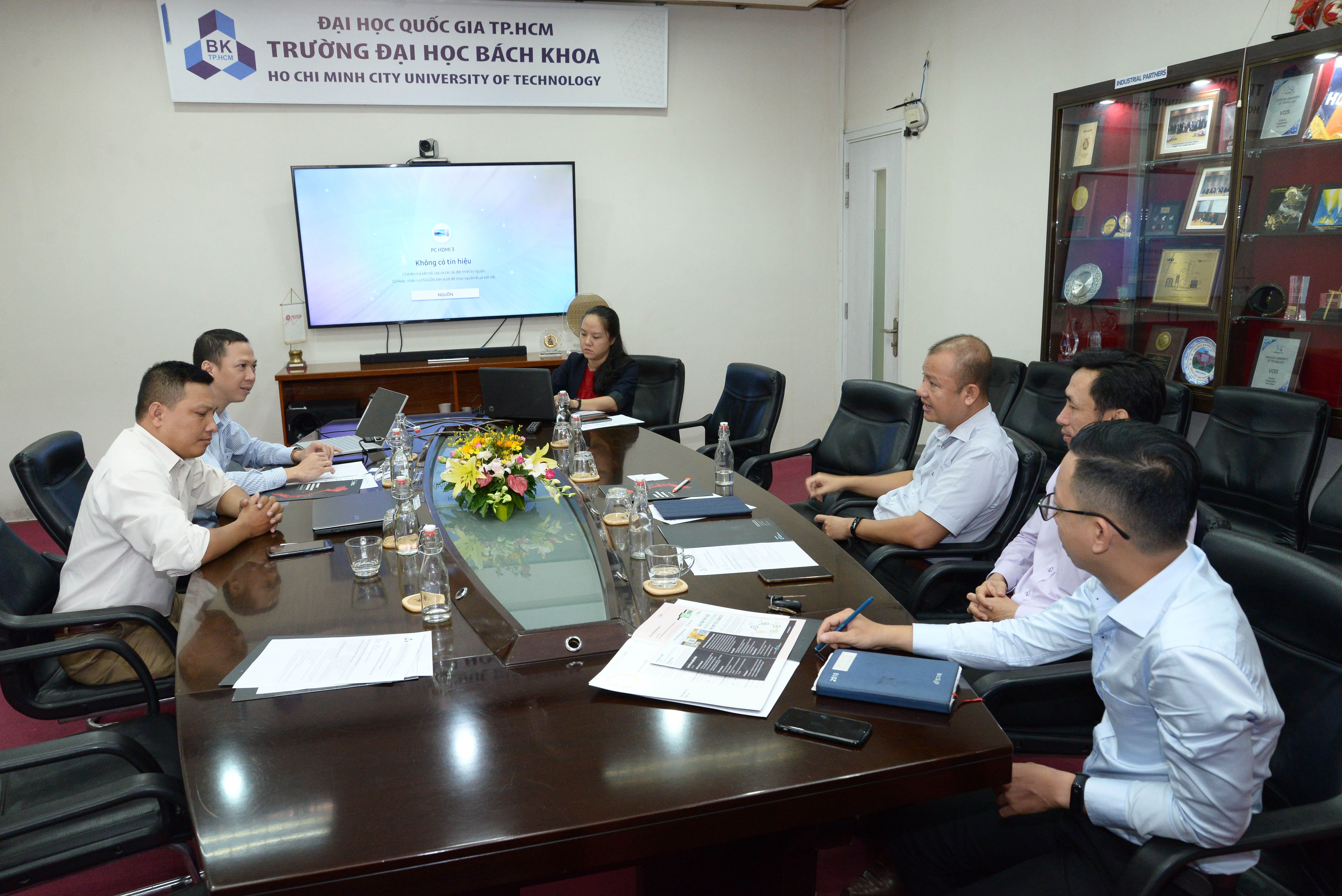 The two sides agreed to cooperate in Blockchain technology research and development
Mr. Do Van Long, Director of Vietnam Blockchain Corporation (VBC) and Regional Strategy Chief Officer, Infinity Blockchain Labs, shared, "We are delighted to be working with HCMC University of Technology to share blockchain knowledge and research and training. This is a good start for both VBC and Ho Chi Minh City University of Technology in its commitment to providing useful blockchain technology solutions to the community. "
Mai Thanh Phong, Rector of Bach Khoa University, said, "Blockchain technology has been bringing about breakthrough changes in the 4.0 technology revolution. The application of this technology is growing very quickly and the demand for technologically competent human resources is becoming urgent. . We are delighted to be accompanied by Vietnam Blockchain Joint Stock Company to help lecturers and students access the latest technology knowledge, contributing to improving the quality of teaching and learning, provide excellent human resources for the country."
END
—–*—–
Vietnam Blockchain Corporation – VBC
Vietnam Blockchain Corporation (VBC) is a technology company providing blockchain solutions and services in Agriculture, Manufacture, Supply Chain, Logistics, E-Commerce, Fintech, Sharing Economy, Public Services, and Smart City.
VBC aims to power Vietnam in becoming a Blockchain Country & Expert Hub.
VBC, formerly Vietnam Blockchain Country, is a subsidiary of Infinity Blockchain Labs (IBL)
Infinity Blockchain Labs (IBL)
Infinity Blockchain Labs Co., Ltd. (IBL) is a company that researches and develops Blockchain technology with a commitment to promote social development with future technologies. With the leading position of the blockchain ecosystem in Vietnam and global market coverage, IBL aims to become an R&D unit that brings future technology into practical applications for existing businesses and daily life. Proud to be honored in the top 10 blockchain technology solution providers of 2018 by APAC CIO Outlook, more than 200 members at IBL aspire to make Vietnam a pioneer in researching and developing blockchain in the world.
About Bach Khoa University
Bach Khoa University is a member university of Vietnam National University, Ho Chi Minh City and is the flagship university in technology teaching and research activities in Vietnam.
—–*—–
Contact information
Vietnam Blockchain Corporation – VBC
Address: 5th Floor, Flemington Building, 182 Le Dai Hanh, Ward 15, District 11, TP. HCM
Hotline: (+84) 0377 887 403
Email: contact@vietnamblockchain.asia
Website: https://vietnamblockchain.asia 
Representative: Mr. Do Van Long
Director – Vietnam Blockchain Corporation
Regional Chief Strategy Officer – Infinity Blockchain Labs
Email: longdv@blockchainlabs.asia
Related posts