CPA Australia is one of the world's largest accounting bodies with a global membership of more than 166,666 members (as at 31 December 2019) working in 100 countries around the world. CPA Australia's core services to members include education, training, technical support and advocacy. Employees and members work together with local and international bodies to represent the views and concerns of the profession to governments, regulators, industries, academia and the general public.
Besides, CPA also usually hosts many helpful and interesting conferences and events, which brings informative and insightful news and opens many opportunities for the community. On 24 September, CPA Australia in Viet Nam has organized a webinar with the topic "Digital Transformation".
Mr. Do Van Long – CEO of Vietnam Blockchain Corporation and  Mr. Duong Quoc Tu – Head of Transformation Division, Techcombank were the main speakers in this event and was sharing about: Reshaping financial services post Covid-19 with Digital transformation; How Covid-19 accelerates digital transformation in financial services; Changing roles and skills of the financial professionals (How this impacts the traditional roles of financial professionals); Digital transformation technologies & their application examples; Blockchain in banking and Fintech – Models, potential applications and adoption cases.
During this event, Mr. Do Van Long has clarified the definition of Blockchain, Blockchain in IT infrastructure and especially its amazing functionalities in many fields, including Banking and Fintech, which helped people being curious about this new technology and gave a basic guide to apply Blockchain in their business.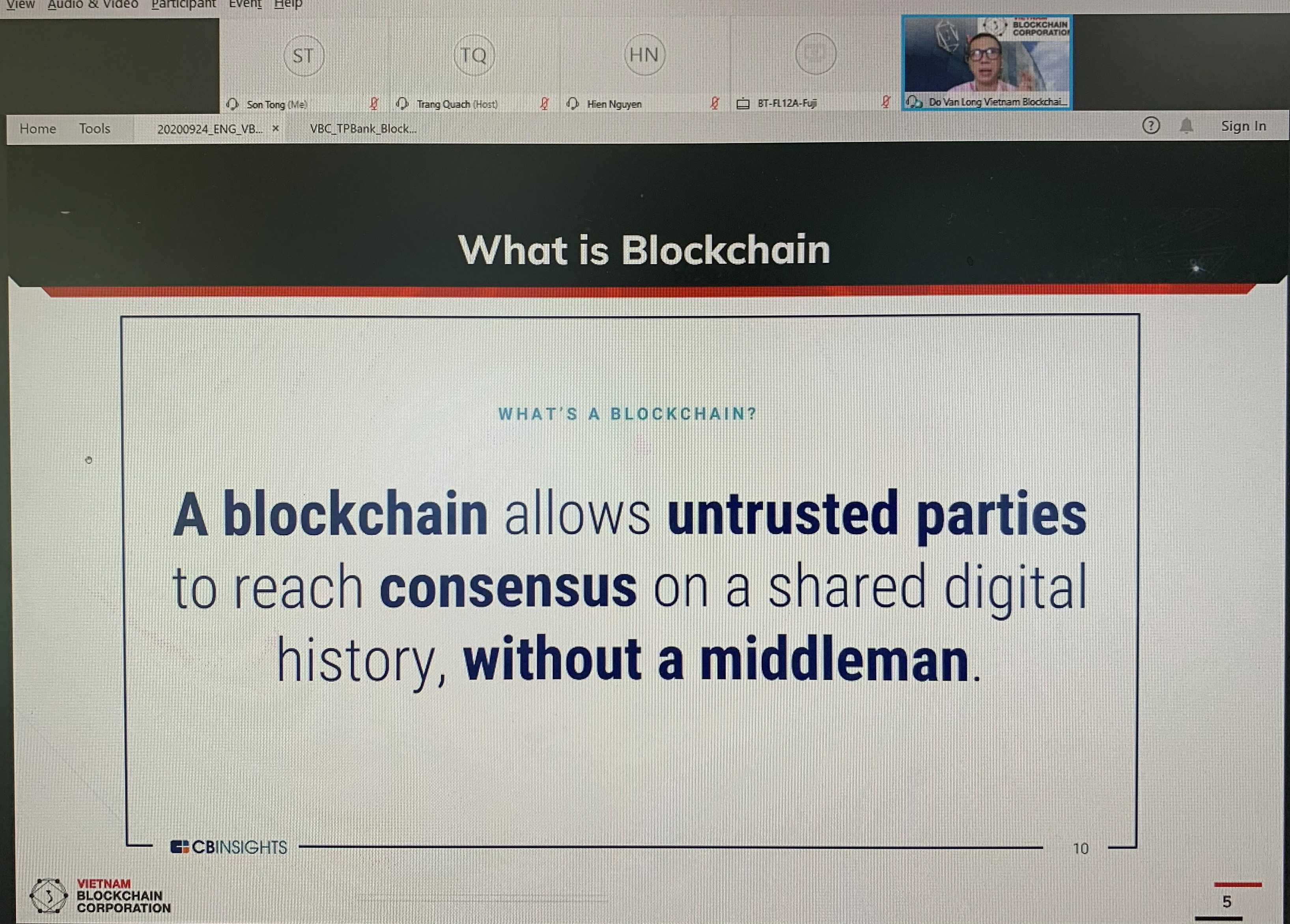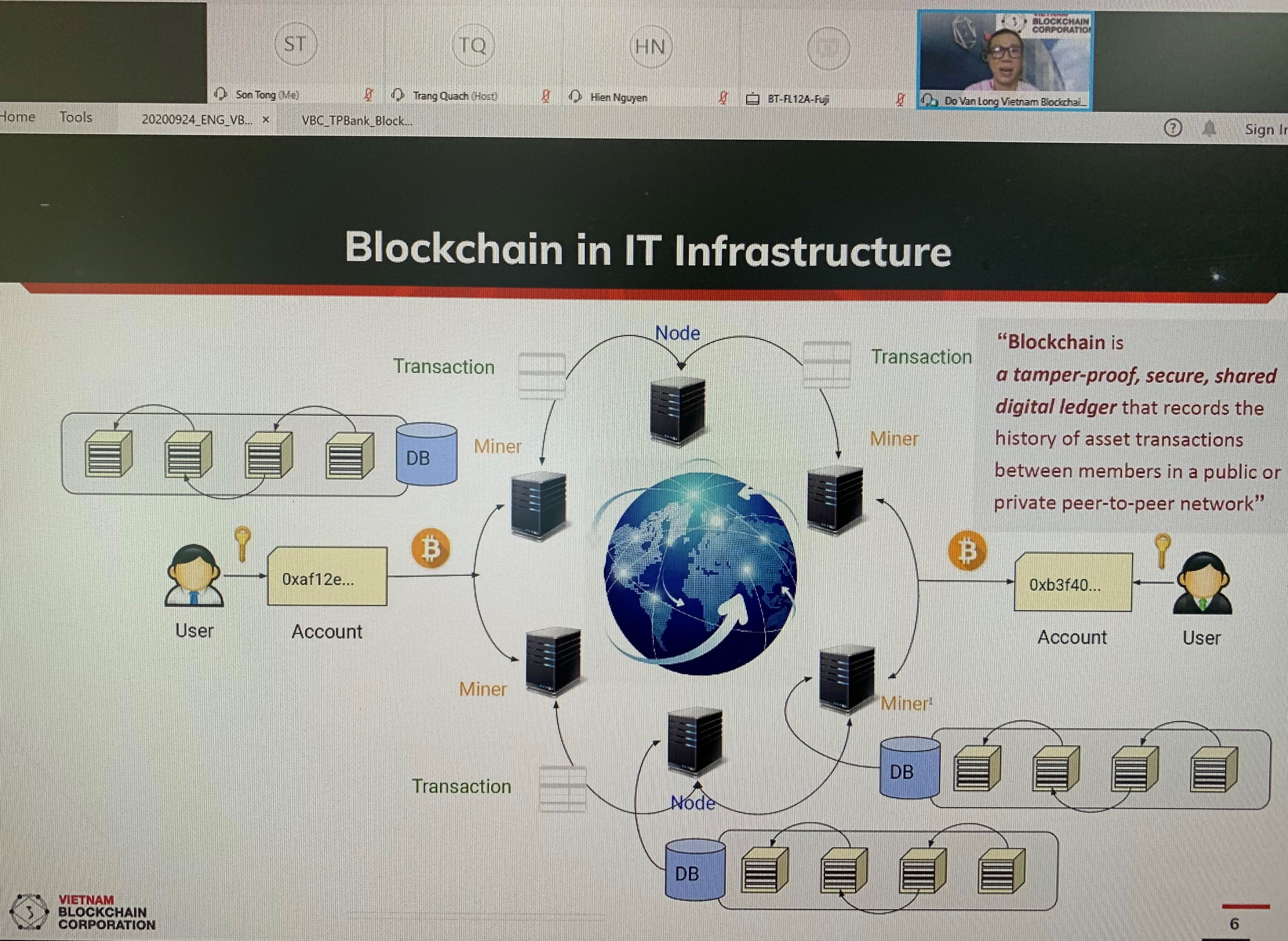 Related posts